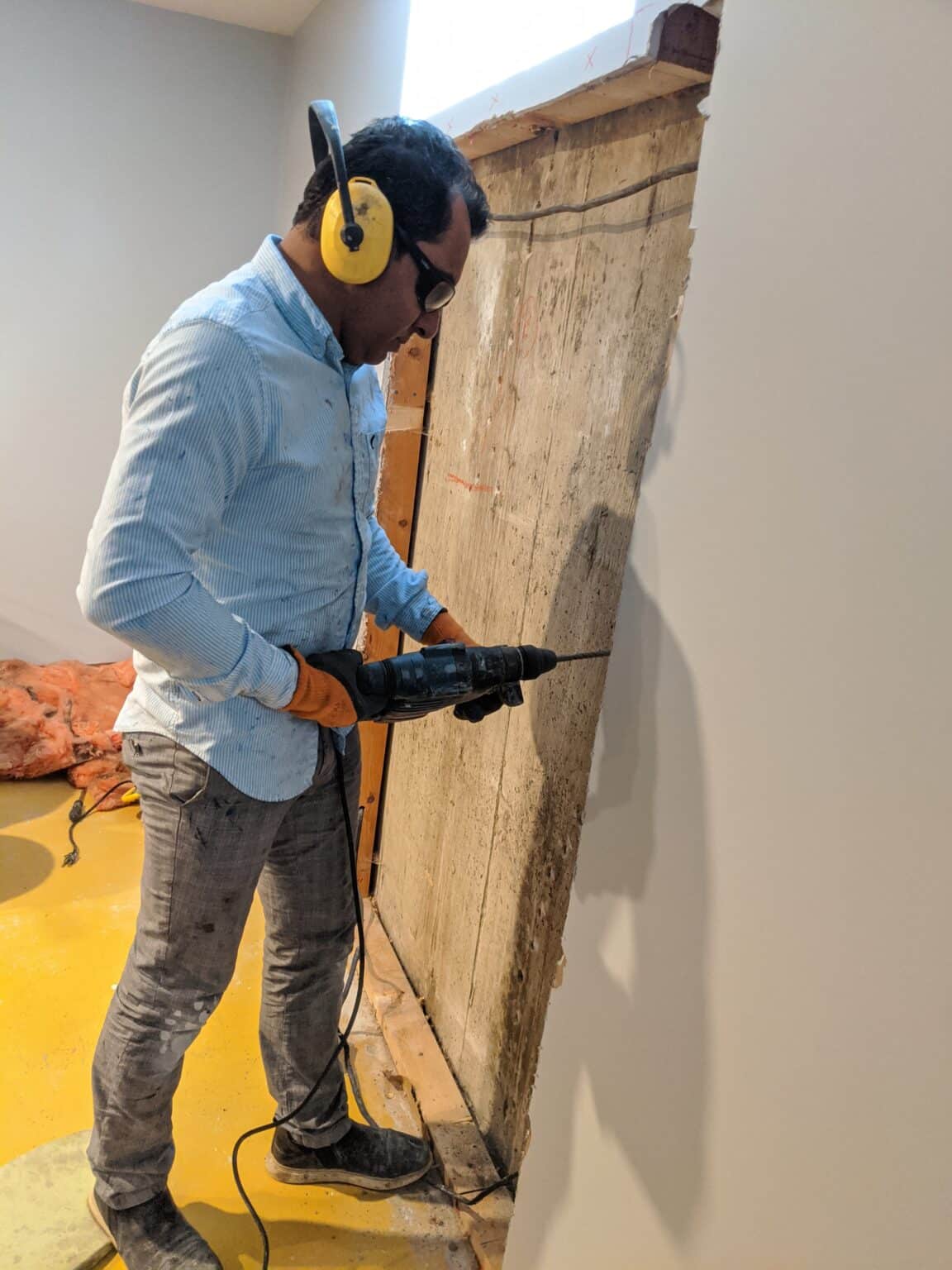 Our Mission
Highest Quality Work
Our company takes pride in providing top-notch concrete repair services. Our repairs are designed to permanently solve the problem from inside the house without the need to disturb the outside perimeter. We stand behind our work with 10 years transferable moneyback warranty.
In addition, we are fully licensed, insured, and our employees are covered by WSBC, ensuring that you receive the highest quality service and protection. Whether you are a residential or commercial client, you can trust us to deliver expert concrete repair solutions that meet your needs and exceed your expectations.
About Us
FAQ
Frequently Asked Questions
There are several signs that indicate the presence of a foundation crack. Look out for visible cracks on your walls, floors, or ceilings, especially if they are wider than 1/8 inch. Additionally, keep an eye on doors or windows that stick or no longer open or close properly. Uneven or sloping floors can also be an indication of foundation issues. If you notice any of these signs, it's important to have a professional inspection to assess the extent of the problem and recommend the appropriate repairs.
Foundation cracks can vary in severity, but they should never be ignored. Even small cracks can allow water to infiltrate and lead to further damage over time. It's important to address foundation cracks promptly to prevent potential structural issues and avoid costly repairs in the future. A professional assessment will help determine the seriousness of the crack and provide appropriate solutions tailored to your specific situation.
The duration of foundation crack repair depends on various factors, including the size and extent of the crack, the repair method chosen, and the condition of the foundation. Minor cracks can often be repaired in a day or two, while more complex issues may require additional time. Our team will assess your specific situation and provide you with an estimated timeline during the consultation process. We strive to complete repairs efficiently without compromising the quality of our work to minimize any inconvenience to you.
While there are some DIY solutions available for minor foundation cracks, it's highly recommended to seek professional assistance. Foundation crack repair requires specialized knowledge, expertise, and equipment to ensure proper assessment and effective repairs. Hiring a professional foundation crack repair company will help you avoid potential pitfalls and ensure that the job is done correctly and safely, providing long-lasting results.
Features
We Provide Services
We offer a comprehensive range of professional concrete crack repair solutions. Whether you are dealing with small cracks or significant structural issues, our team of experienced technicians is here to provide expert assistance. We take pride in our ability to diagnose and address concrete problems efficiently and effectively. From residential properties to commercial buildings, we cater to a diverse clientele. With our commitment to quality craftsmanship and customer satisfaction, you can trust us to restore the integrity and durability of your concrete surfaces. Explore our services below to find the solution that best meets your specific needs.
As a foundation crack repair company, we also specialize in pouring concrete for a variety of purposes, from foundations to driveways and everything in between. Our team of experts uses top-quality materials and state-of-the-art equipment to ensure that your project is completed efficiently and effectively. We work closely with you to understand your specific needs […]
At our foundation crack repair company, we provide coring and cut concrete services to meet a variety of needs for both residential and commercial properties. Our team of experts uses state-of-the-art equipment and techniques to cut concrete for a variety of purposes, such as creating new openings, enlarging existing ones, or removing unwanted structures. Whether […]
Project
Take A Look At Our Portfolios
Testimonial
What Our Client's
Very happy with the price and quality of the work you guys provided to us. No more water in the basement even after this year's heavy downpour.
This was our 2nd time dealing with Crack fix and we were pleased. As a renovation contractor, I felt pretty confident after the first time I used them to refer them again to my client..
You guys did a great job, they answered all my questions and put my mind at ease regarding the moisture and foundation problems of my basement.
Dealt with the Ikan Crack to agree on a price for the repair. The technician showed up on the set date and completed the job, professionally, on time, and answered my questions.
We contacted Ikan Crack Repair and we are very pleased we did. Ash was very knowledgeable and was able to fix the problem from the interior wall. Very good result &highly recommend
I'm happy with the work, I wasn't home during the process but the repairs look good. You were on time and professional the whole way through..
News
Our Latest Blog & News